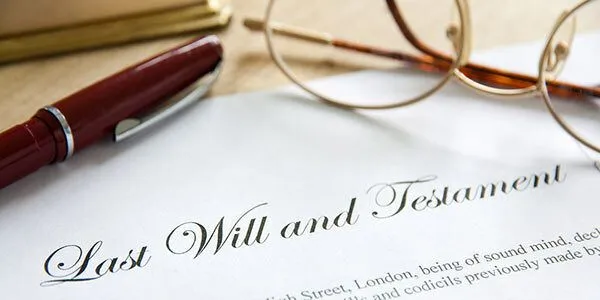 Helping You Prepare
Estate planning can ease the succession of your estate to your loved ones. Bradley Werner can help you plan for the future, whatever it may be, and help you rest easy. No matter what your income or asset level, you need an estate plan.
Why Do I Need a Will or Trust?
A will means that you and not the state will determine what happens to your assets.
A will can establish the guardianship of your children.
A will that creates a trust can protect your assets against undue taxation.
A will means your family heirlooms will be properly cared for.
A trust can help you avoid probate
A trust can be established within a will for tax planning purposes or for managed distributions
A supplemental needs trust or special needs trust can help protect assets when government services are required for a disabled person.
Wills and Trusts should be updated periodically. A good rule of thumb is to look at your will on each birthday, and revise it whenever the circumstances of your life change.
Wills are especially important for people living in committed relationships without a marriage license. Without a will, you partner may be left with nothing if you die.
Bradley Werner can assist you develop the will or trust that best suits your family and financial situation.
Call our office to help you get started on your estate plan.
Health Care Directives
A health care directive contains the information that you feel your doctors and health care providers should know about your wishes.
Even more important, a health care directive appoints someone you trust to make health care decisions for you in the event that you cannot speak for yourself. That person is called your agent. Most people also appoint a back up agent in case the primary agent is unavailable.
Business Succession Planning
If you have a small business or a family business, do you know what will happen if you are incapacitated?
In determining who will take over the family business, emotions can run high. Thorough planning and clear communications are key to a successful transition.
Bradley Werner can help you develop a succession plan and create the necessary legal documents, such as buy-sell and employment agreements that fit the needs of your business and works with the dynamics of your family.
Family Cabins
Family cabins can be a source of great fun, but also headaches.
Who gets to use the cabin on 4th of July?
Who winterizes the cabin?
What happens if the college aged nephew has a party and the police are called?
Who changes/cleans the sheets?
Who gets the cabin when you pass?
How can you avoid having the state take the cabin if you or your spouse needs medical assistance?
Bradley Werner can help you develop a cabin trust, a family partnership, or an LLC, depending on your needs, that will serve the needs of the whole family.
If you would like more information, please contact Nicola Bradley